Wareham town, situated on the River Frome, just on the fringes of the Isle of Purbeck in Dorset. A Saxon town surrounded by ancient earth ramparts, known as the town walls, believed to have been constructed by Alfred the Great in the 9th century.
This image is of one of the town's best features, the quay. You can visit the market which is held in the square on the quay every Saturday, or take a boat trip along the beautiful River Frome.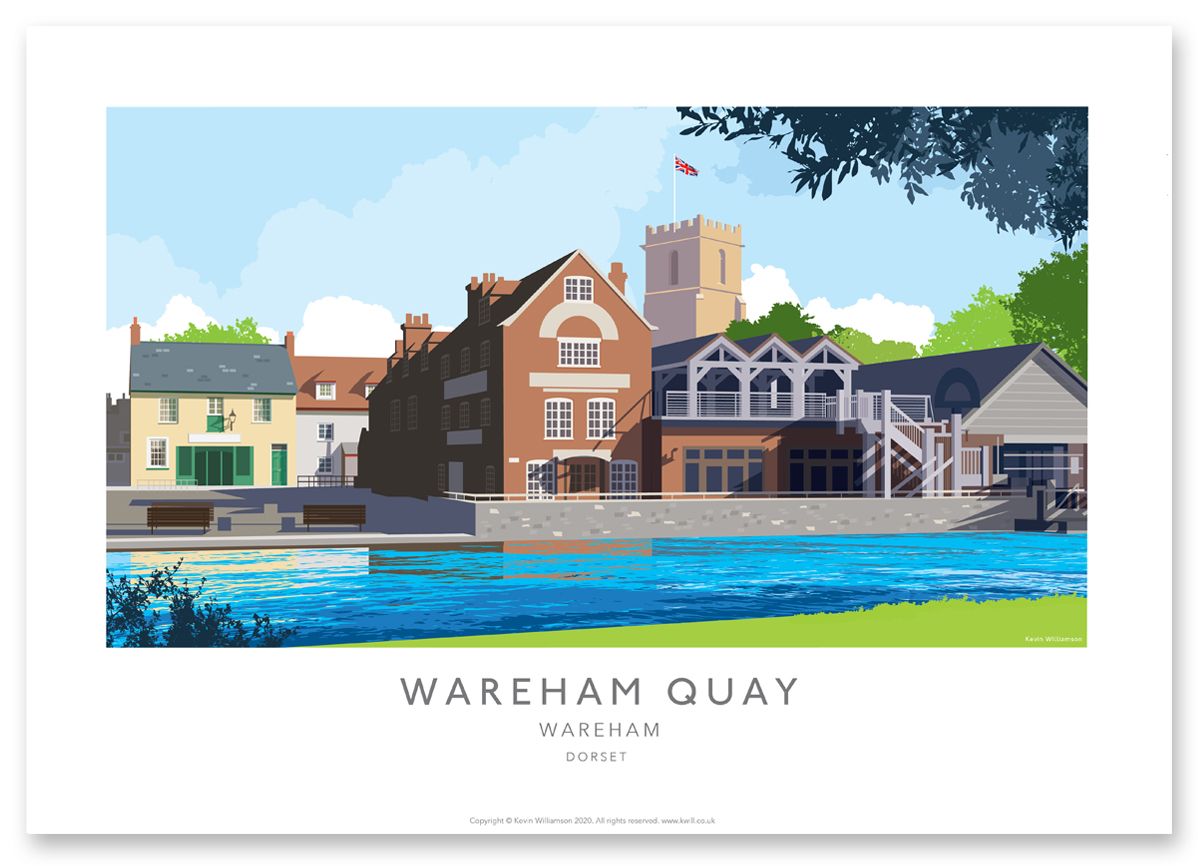 Situated at Handfast Point on the Isle of Purbeck, Old Harry Rocks marks the most easterly point of the Jurassic Coast, the UK's only natural UNESCO World Heritage site. It consists of three chalk formations, including a stack and a stump and is possibly named after a notorious Poole pirate called Harry Paye, who as legend has it hid his ship behind the rocks waiting to raid passing merchant ships.
A seaside town situated in Dorset on the River Wey. Weymouth was popularised by King George III as a destination in 1789. It is also believed to be
the port where the Black Death first arrived in England in 1348. The town
was also a major departure point for the Normandy landings during the Second World War. This image is a view looking west across the river towards the older part of the town.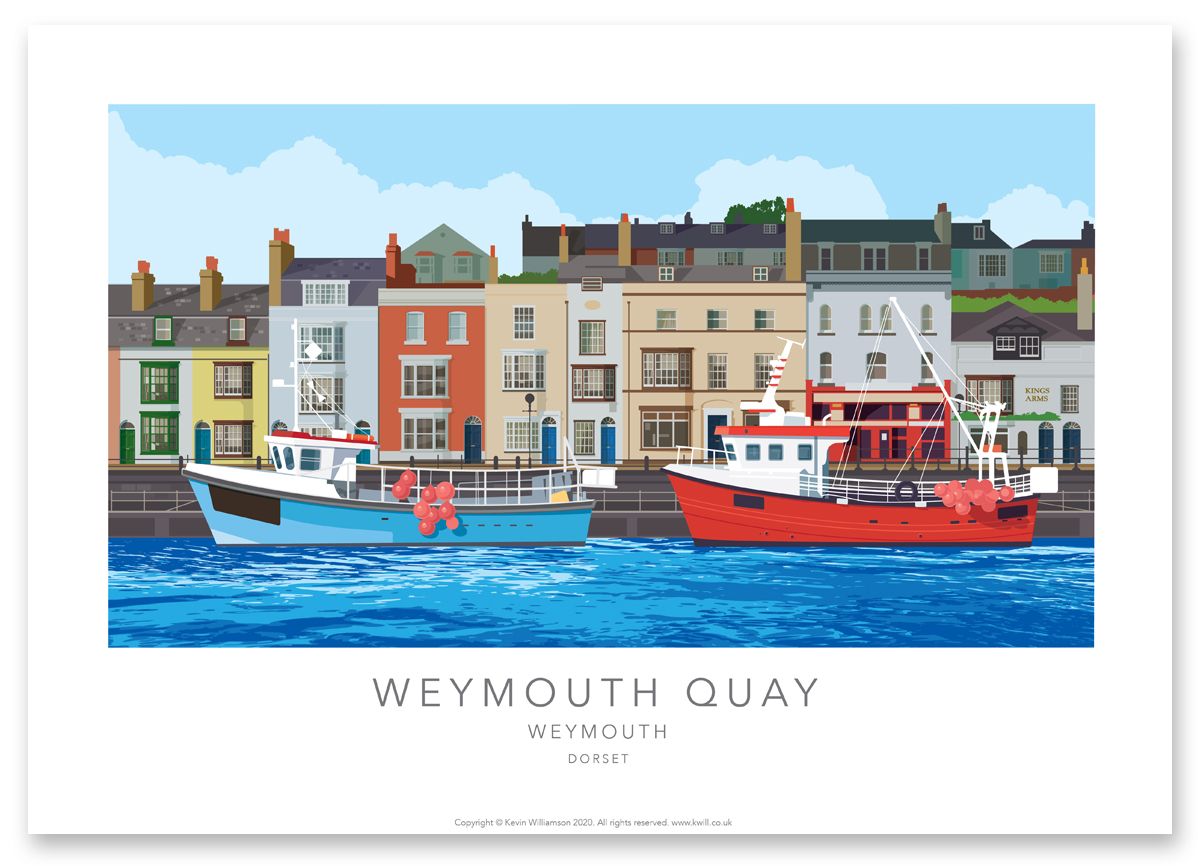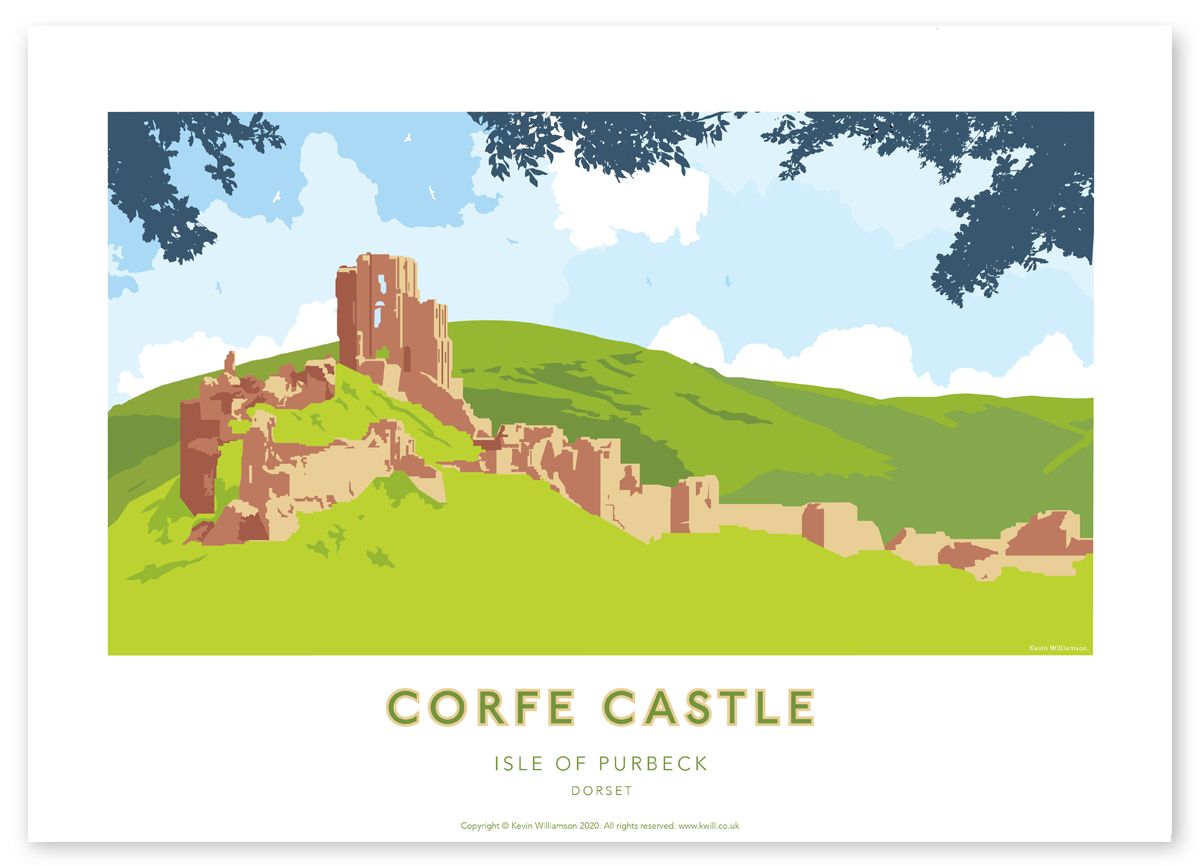 Corfe Castle is a village in the Isle of Purbeck on the south coast of Dorset.
The castle itself was built by William the Conquerer in the 11th century, and was
one of the first castles to be built using stone. Most castles of the time were built
using timber and earth.